Katy Roof Repair TX
Get your roof repaired by the most trusted roofing services in Katy. We understand how important your roof is to your home. That's why we take care of everything from installation to repairs!
Let us help you with all your roofing needs!
Let us help you with all your roofing needs. If it's a leaky roof, we can help you stop the leak and repair it. If it's a damaged roof, we offer comprehensive roofing repairs. The exterior of your roof protects your home from the elements, so having a reliable, professional team take care of it is very important. We want to make sure that you have the best possible experience with us, which is why our number one priority is satisfying our customers.

In addition to offering complete roofing services for homeowners in Katy, TX, we also offer a wide variety of different types of roofs for businesses. Whether you need a new commercial building or something as small as repairing your business's flat roofs, we are here to help you. We even provide commercial roofing services on your rooftop patio, so if you own a business and enjoy having parties or gatherings up there during vacation, we can take care of that for you.

Proudly Serving Katy, TX
At Katy Roof Repair, our roof repair professionals are trained to identify any potential problems that may arise due to improper installation or materials. Our goal is to provide you with the stability and protection your home needs for an affordable price.
We have the skills and expertise to get any roof repair job done right. In many cases, we can repair a problem that you think will be a full replacement project. Depending on the extent of damage or repairs needed, our roofing contractor may recommend a replacement instead of a repair. At Katy Roof Repair, We will work with you to determine what your best options are in order to provide you with exceptional service for your home improvement projects!
Once we've completed our inspection and provided you with an estimate of the cost, we'll make sure all of your questions about the problems and solutions are answered before starting work on your home. You can trust us to get the job done quickly and professionally, and our roofers promise to leave your property as clean as possible after completing the job.
At Katy Roof Repair, we aim not only to provide high-quality products and services but also to meet all of your needs in a timely manner. We're committed to offering reliable service at competitive prices for any roofing job you may need completing – from small repairs and replacements to large projects – we can do it all!
REASONS TO CHOOSE US
At Roof Repair Katy, we care about our customers. From roof repairs to roof inspections and any other service you need for your home, we've got you covered. We have been in business for many years, with the experience and knowledge to get any job done right. Our roofers are both polite and experienced professionals who will go above and beyond to make sure you're happy. In addition to our great services, we also offer some of the best roofing products on the market today. That means we can afford to share a lower price than most of our competitors while still providing quality service and premium materials.

What does that mean for you? It means that when you choose us, not only do you get more value for your money, but you also get peace of mind knowing that your new roof is getting installed by experienced professionals using top-quality materials. Of course, most people are concerned about the price of roofing services. After all, who wants to pay more than they have to for any service? Well, at Roof Repair Katy we make sure that our pricing is reasonable and affordable. We know you need your new roof installed quickly and efficiently without breaking the bank.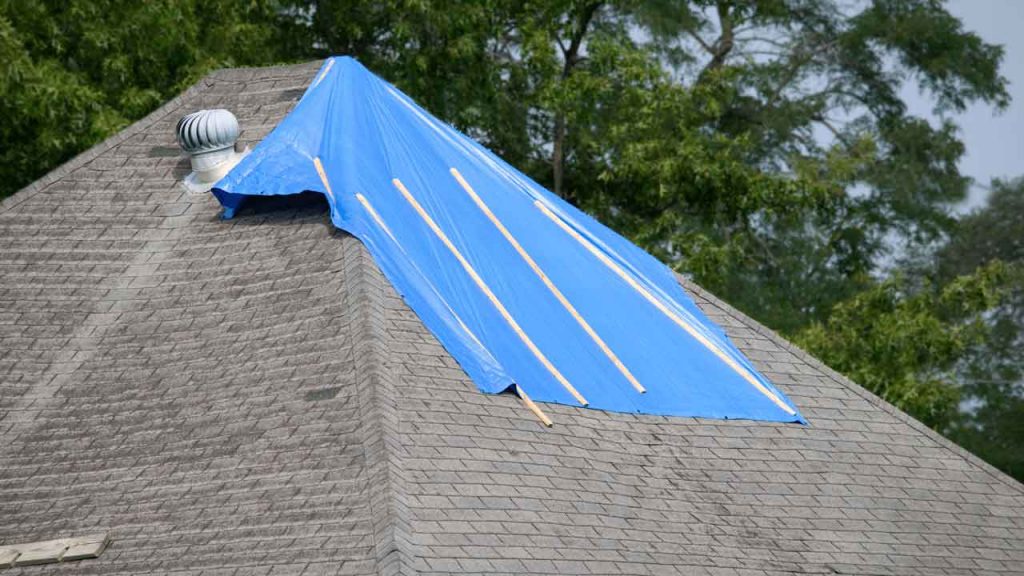 No more worries about leaks or damage
We're always using the latest roofing tools, techniques, and products to ensure that your roof is repaired to pre-storm condition. This makes our roof repair Katy TX service a fast, efficient process. Our team is always ready and on the go to help homeowners in need of roofing services.
When Mother Nature takes a toll on your roof, you need a good roofing company to take care of it. At Roofers Katy TX we can handle all kinds of roofs from residential homes to commercial buildings. Our services include the installation and replacement of metal roofs as well as asphalt shingle roofs. We also offer inspection of your roof before providing our best quotes for your required roof repair services.
Dedicated to Customer Satisfaction
Our experienced team is committed to customer satisfaction. Our trained professionals have been working on roofs for decades and are fully equipped with the knowledge, experience, and equipment needed to get your roof looking new again.
We are the best roofing company in Katy which you can count on to provide your home or business with fast and professional service at affordable rates. We offer high-quality workmanship, along with quick turnaround times – so your roof never has to be damaged by water leaking into your building for long! Our team is experienced with handling every aspect of the process which means our clients save time and money. We work closely with homeowners throughout the area to solve their drainage problems safely, quickly, and professionally without an expensive overhaul or replacement required.
With the right contractor, your roof will be repaired safely & efficiently without delaying your daily activities. We work with you to assess your needs and create a plan that is tailored to meet them. Our goal is to ensure that you get the best possible service at an affordable price.
Get Started Today!
Katy Roof Repair is an expert roofing company that has been in business for many years. We install, repair, and replace all types of roofs including shingles, asphalt, and metal. Our roofers know just how important it is to ensure the safety of everyone living under your home's roof. This is why we only employ quality materials for every single job they perform.
To know more about the services we offer, contact us via email or phone call so we can send you our roofing services brochure. We will answer all your questions related to roof repair.